Stairwell Protection System
The StairSpan stairwell protection system prevents falls into stairwells, voids, and down stairways - it also provides a sound working platform or landing, to increase productivity when working at height.
The system is easy to use and can be installed in a matter of minutes, it's flexible design means that it doesn't block access to the stairs, allowing work to continue around it.
Provides a temporary work platform and fall prevention system to prevent falls into stairways
Protects the health and safety of your workers as well as increasing productivity and efficiency
Allows you to adjust and position the platform to fit your job's need
Fully tested and compliant for NZ Residential and Commercial applications
The StairSpan can be used on almost all staircase types, including the most complex, due to the use of specialised XSpan technology which allows both the frame and the mat to adjust in length.
The maximum working load of the StairSpan is 225kg.
The trellis mat can be retracted back easily to give full access up the stairs.
On a standard straight flight staircase the system can be installed in just 5 minutes.
Due to individually adjustable feet the StairSpan can cope with step heights.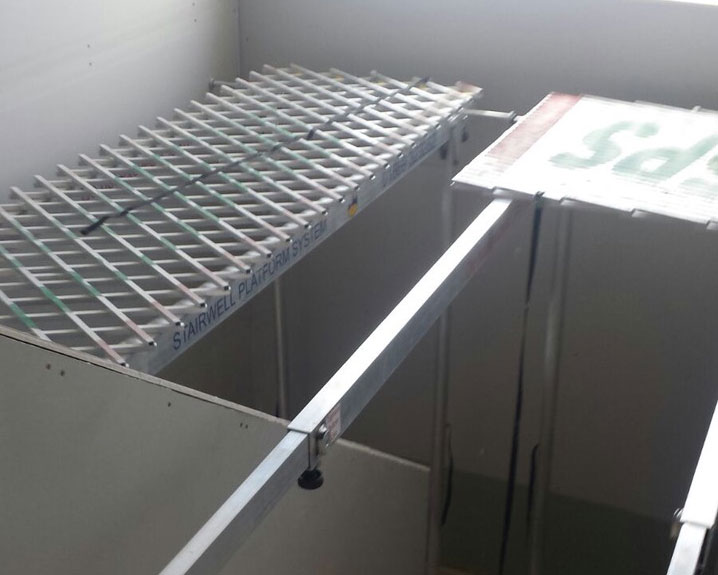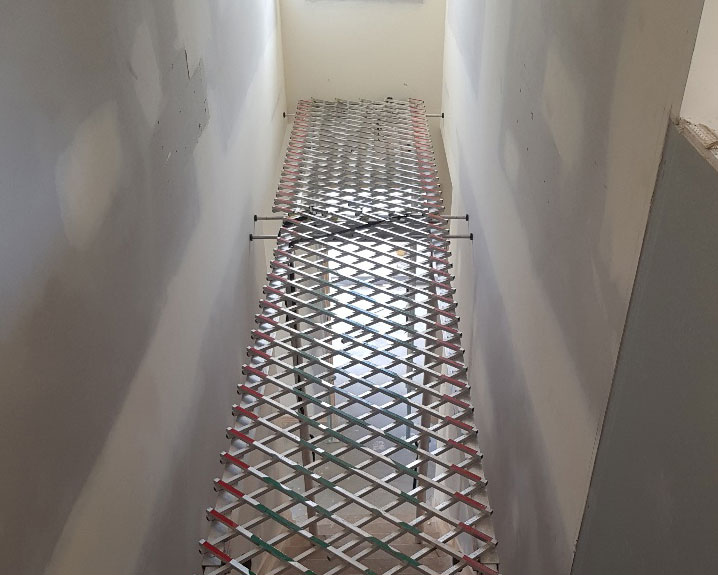 NORTH ISLAND
SOUTH ISLAND