Ongoing commercial applications with reduced delays by Safety Nets NZ
Safety at heights is one of the fundamental concerns of WorkSafe NZ.
Safety Nets NZ addresses these concerns with a proven, cost effective service that provides commercial construction sites throughout the country with high quality safety netting fall protection systems.
We are the country's largest safety netting company with a nationwide network of installers managing over 2000 successfully completed commercial projects to date.
We have the largest quantity of safety nets available in New Zealand – over 250,000m2 – and are the recognised market leading provider of fall arrest safety net systems on commercial construction sites in the country. Combine this with an experienced support staff and the most qualified riggers with Site-safe, working at heights and EWP training and you begin to understand why we are the preferred supplier of height fall protection systems in the commercial construction sector.
Efficiencies of scale
Operating at such a level provides us efficiencies of scale and means we are more competitive than other smaller rivals – the benefits of which we are happy to be able to be pass on to our customers.
We utilise the industry leading job control software to manage the process in real time. Our installers view this in the field for efficient up-to-the-minute management of current and up-coming jobs.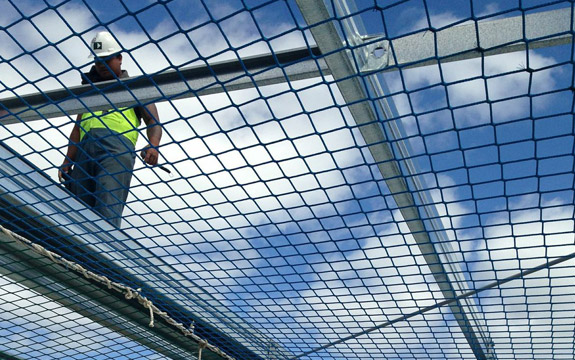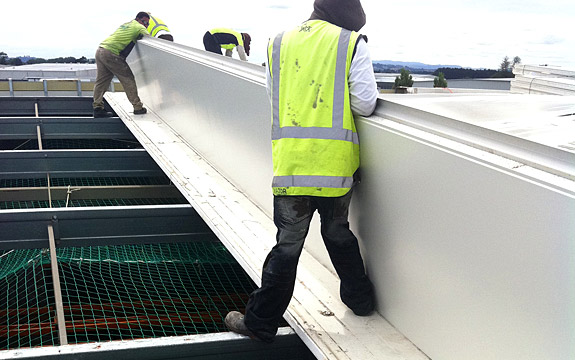 Extensive fall protection experience on
Commercial construction sites
Our extensive workforce, vehicles, safety netting and componentry allow us to respond quickly to any size or type of project ranging from a small net in-garage extension to 10,000m2 of commercial roofing that needs to be installed in a hurry using multiple teams in cherry pickers.
We have designed and engineered netting solutions for a multitude of projects including:-
walkway edge protection nets under the Auckland Harbour Bridge
vertical nets 60m underground in the Vector power supply tunnels
nets in the bell tower at the War Memorial in Wellington
Mainfreight building re-roof at the airport (12000m2 without disrupting the warehouse below)
Tauranga Events Center new build
Glen Innes swimming pool re-roof
Carter Holt Harvey 14,000m2 re-roof
Fast turnaround - Getting you up and running in no time
We will respond to your enquiries on the same day we receive them. We have devised a m2 formula for different types of safety net installation so generally we can provide an estimated cost over the phone. We operate our own EWP's to ensure that we are not dependent on external access equipment suppliers. However we also have extensive experience with all types of access equipment and have established national supplier agreements to ensure we can always source plant when necessary.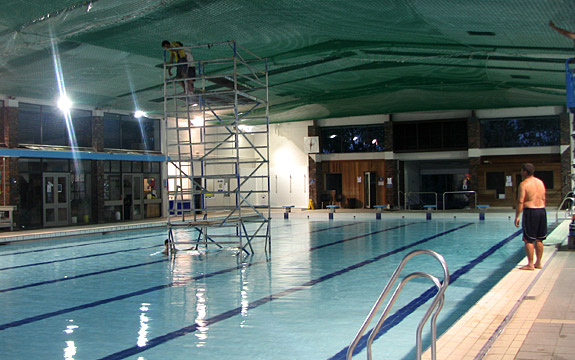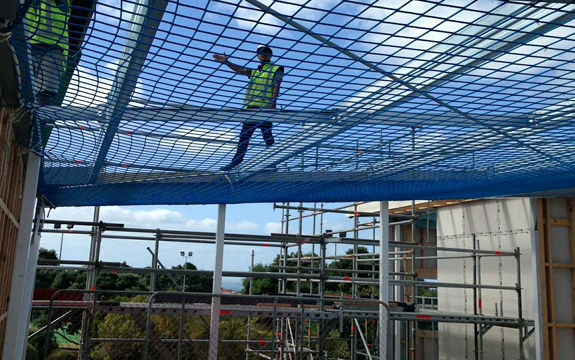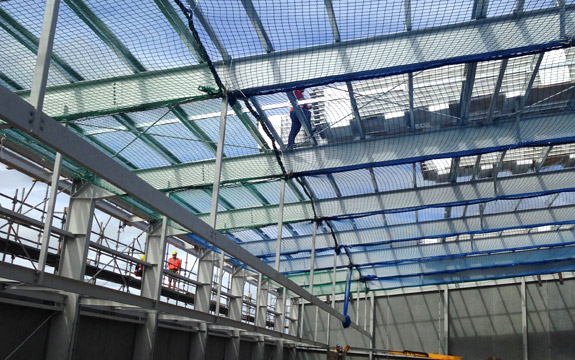 Safety Nets NZ's promptly and expertly installed fall protection systems
are a cheaper and quicker alternative to other products available
allow work to carry on underneath
guarantee soft fall landing which minimises harm
can be used in conjunction with plastic overlay and debris nets to contain debris / asbestos / water-tightness
An example of the advantages of Safety Nets NZ's fall protection systems in action was recently demonstrated on a project undertaken at the Glenbrook Steel Mill. Alternative fall protection systems considered would have required the plant to suspend steel production whilst the roof of the Mill was replaced. Costs associated with this ran into the hundreds of thousands of dollars. Our simple and effective solution meant that there was no downtime to the client, and production processes could continue unaffected.
Our work in the commercial sector also continues to grow, with one particular project underway that shows the flexibility of the safety netting solution.
We have recently installed nets in the National War Memorial Carillon (Bell Tower) in Wellington for Fletcher Construction, with the nets being purpose made to fit in the tower without impacting on the bells themselves. It is a very intricate and involved netting solution, but one that will ultimately increase safety for the team that looks after the bells on a daily basis.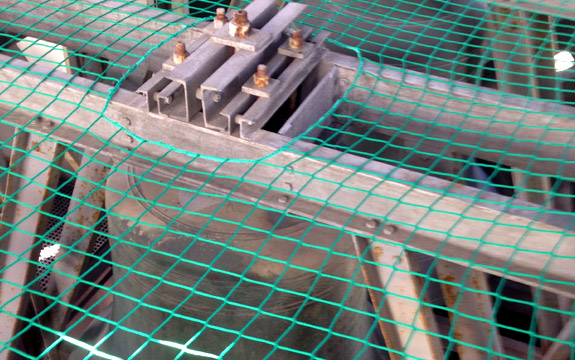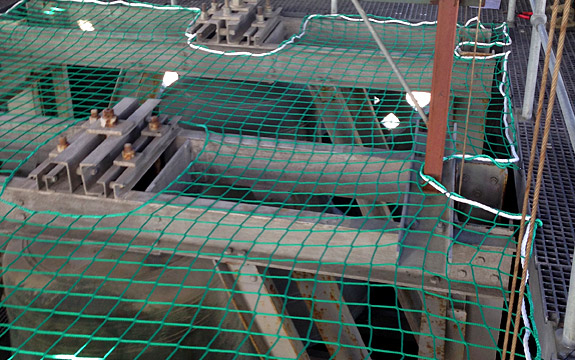 NORTH ISLAND
SOUTH ISLAND