YOUR STAFF SAFETY IS OUR PRIMARY CONCERN
Safety Nets NZ has been at the forefront of promoting the compliant use of safety nets as a means of providing soft fall protection on construction sites.
We have continued to work closely with WorkSafe NZ to promote the use of safety nets as a preferred means of fall protection, particularly with regard to the drafting of protocols and guidelines to ensure the safe and consistent use of safety nets.
In conjunction with WorkSafe NZ and the New Zealand based FASET approved inspector, together with our specialist structural engineer, we have carried out several of our own drop test experiments. These tests are undertaken as part of our ongoing commitment to provide a fully compliant safety netting solution.
We have also carried out extensive testing of our proprietary brackets .The testing has shown that the brackets we have developed satisfy all criteria regarding accommodation of imposed loads caused by a 'fall into the net' system.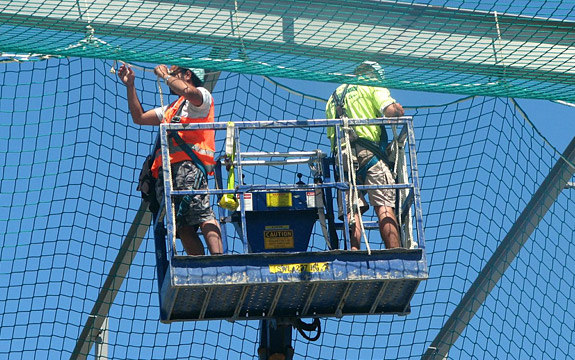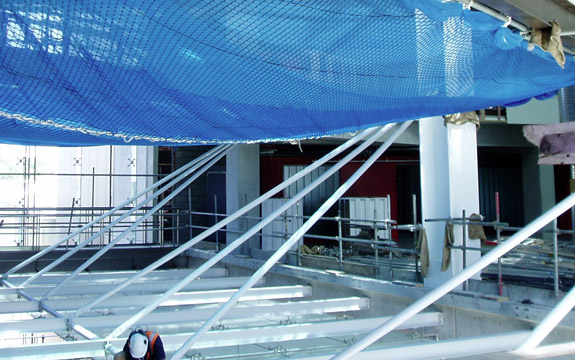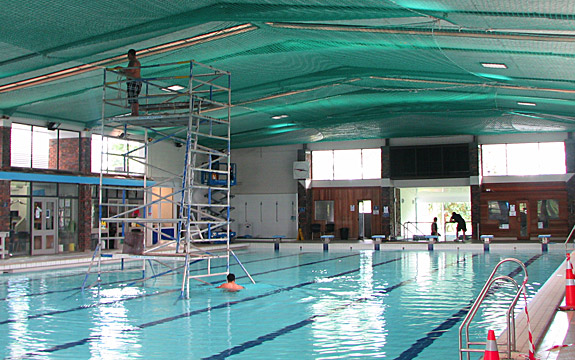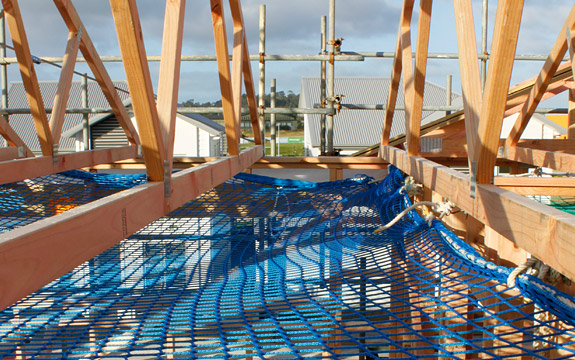 Specific Site Safety Procedures
Prior to commencing any works on site a detailed site investigation is carried out to assess all potential risks and hazards.
A site specific works method statement is then produced which outlines in detail:
the procedures involved in establishing and removing the nets
guidance notes for the client to familiarise themselves with, which include:-

general recommendations for the installation and use of safety nets
the role of the roofing contractor, or main contractor
the role of our company in establishing and removing the net system
agents likely to damage the nets
site inspection i.e.: checking that nets are rigged correctly
A project specific Health and Safety Manual is also prepared prior to rigging of nets. The manual includes the following:
Company Health and Safety Policy, to view click here
Company Structure and Personnel
Identification of Specific Work Areas in which the Nets are installed
Hazard Register / Analysis of Specific Work Areas
Personal Safety Equipment Registers
Serious Harm Flow Chart identifying Procedures to be Followed in the Event of Serious Harm Accident
Investigation Flow Chart
Site Specific Induction Form
When the nets have been installed and inspected by our team and a handover certificate completed by our certified rigger, the client can then commence works above the safe area of the net.
All of our safety documentation has been produced in such a format as to ensure that it complements the overall site safety policy and manual that the Principal Contractor is required to establish on all projects.