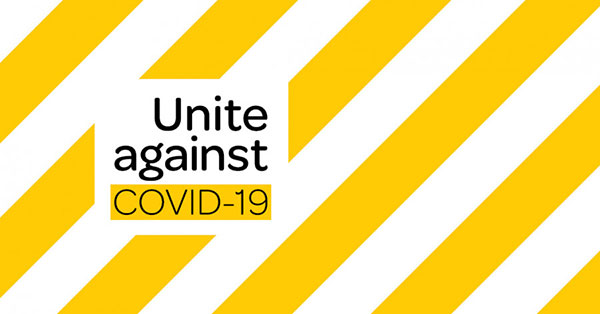 COVID-19: Return to Work
As indicated yesterday by the  Government, there will be a transition from Covid-19 Alert Level 4 to Alert Level 3 next Tuesday morning , and it has been confirmed  that "construction works" are to be permitted under Level 3 conditions.
In light of this , when we get the go ahead from our clients to restart works, we need to make sure that our net systems remain complaint and fit for purpose.
In many cases our nets will have been in place for over a month, and in accordance with standard requirements, will need to be inspected prior to works starting above them. As you will be aware there is an obligation on your part, as client , to visually inspect the nets prior to any recommencement of works above the net system to ensure no attachment systems are loose, that the safety nets have not been loaded or damaged and that they are  clear of debris and that there is sufficient clearance below the nets.
However, it is our view that the current circumstances necessitate a more robust and consistent methodology be adopted to ensure the ongoing compliance of net systems that are in place at the moment. For this reason it is our intention to have the senior riggers from the Safety Nets NZ team visit all sites in the days immediately following the return to work, and formally inspect/re-certify all the net systems so that you can rest assured that the systems are fully compliant  prior to your teams working above them. 
By Safety Nets NZ taking this action, it is our view that  you as the client will have taken all reasonable steps to ensure that the you have discharged your duties in regards to HSWA (2015) in ensuring that the soft fall protection you are using is fit for purpose, and capable of performing as expected without risk to the health and safety of your workforce.
This recertification of the net systems will incur costs, but it is our intention to significantly reduce our standard call out charges to a small, nominal amount to help everyone at this difficult time. 
We will have a team of riggers dedicated to the task of recertification, but obviously cannot be at every site at once, so please bear with us as we endeavour to get around the sites as quickly as we can, but we must stress we cannot rush things as we need to be certain that every installed net remains fit for purpose.
By adopting this strategy we are taking the onus off your site based teams initially so that we can take responsibility for ensuring the ongoing compliance of the systems, prior to re start of work, and once the nets are re-certified your usual obligations as client in regard to ongoing suitability of the nets will come into play. To remind you of what to look for, please click here to view or download  our standard summary sheet that  accompanies all Handover Certificates and which outlines things to look for in regard to the net systems.
If you have any queries in regard to what needs to be done do not hesitate to contact our team at any time.