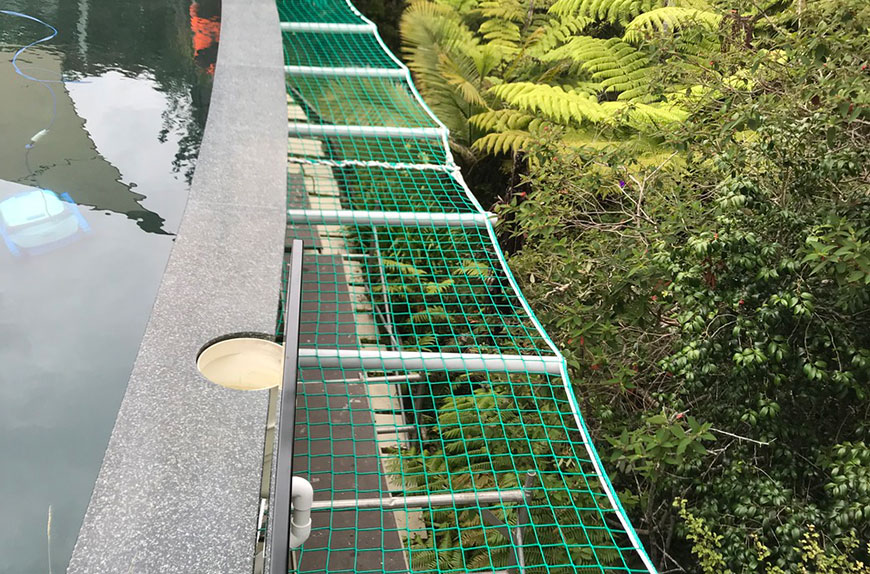 Innovative Horizontal Fall Protection
Another Innovative Installation by Safety Nets NZ
With summer now with us families will be gearing up to use their pools as the temperatures rise.
The team at Safety Nets NZ was recently approached to solve a problem for a client who had an infinity pool on his property, and for obvious reasons didn't want to erect a vertical barrier as fall protection as it would have compromised his magnificent views.
Working closely with our client we developed a means of providing a horizontal fall protection solution that was unobtrusive and meant that the views from the pool were not impacted – see photo.
The client was delighted with the end result, and once again we were very happy to be able to solve a specific problem by using the versatility of safety net systems.
If you have any areas of your property that might possibly require the establishment of a fall protection system to keep you and you family safe then just give us a call. I am sure we can find a solution that you would be happy with.
Until next time