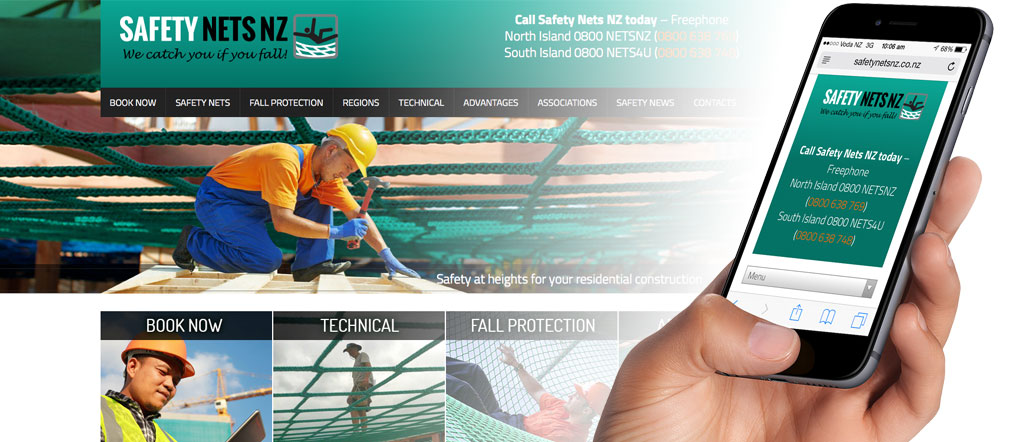 Ordering App for Safety Nets NZ
The team at Safety Nets NZ is continually striving to improve overall quality of performance and level of service delivery, and we are always looking for ways to make life easier and improve efficiencies for our clients. 
With this in mind, we have now developed an app for your smart phone that will enable you to simply place your orders with a few quick taps of the phone.
This new level of technology, which is unique to Safety Nets NZ, coupled with both our cloud based, real time job control management system and our GPS fleet tracking system will raise our performance level to even higher standards, and also save you valuable time in your day.
To down load the app onto your phone, simply follow the following steps. 
Select your usual web browser on your phone.
Go to www safetynetsnz.co.nz
Under "Menu"  select "Book Now"
An icon will drop down asking you to "Add to Home Screen"
Once added to your home screen, select the icon and simply complete the booking field, and press "send"
You will receive an email confirming that your order has been received and processed.
In line with our existing management systems, you will receive a phone call the day before the works are to be undertaken to confirm that everything is still on track. 
Please note, that for the first 5 times you select the app icon on your phone, the drop down option to add the app to your home screen will be visible.  Simply select the " X"  to clear the drop down icon instantly. This message will discontinue after you have used the app 5 times.
Please try the app as we are confident that it will make your life easier, and save you time in your busy day.If you have any problems with loading it , just call us at any time and we will sort out any issues over the phone.
Thanks once again for your ongoing support
With best regards
Craig Daly
General Manager
craig@safetynetsnz.co.nz
021 782 583
SAFETY NETS NZ LIMITED
PO Box 305 206, Triton Plaza, Mairangi Bay
FREEPHONE: 0800 NETSNZ (638 769)
Telephone: (09) 478 9047