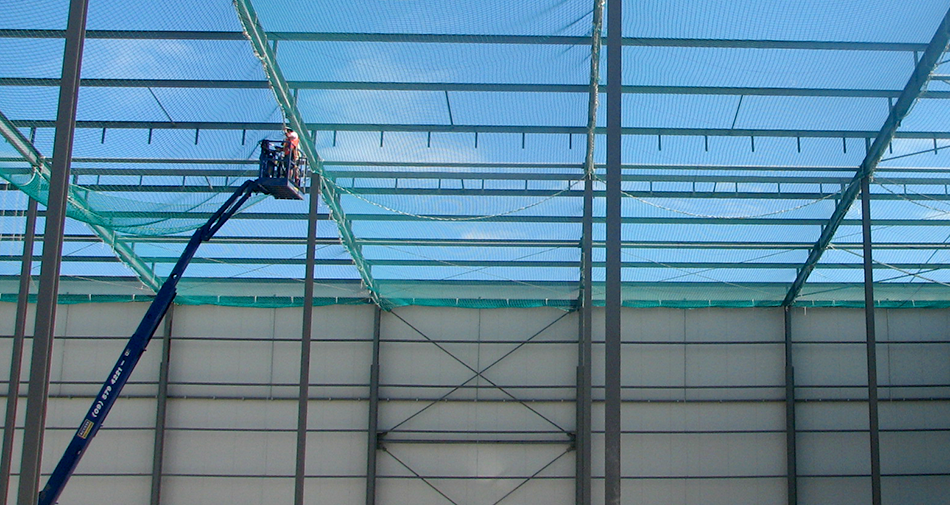 How to manage compliance of over 10,000 nets for the best possible safety net solution
Safety Nets NZ has over 10,000 nets in our inventory, thereby ensuring that we are able to satisfy the many varied safety net installation requirements of all our clients at any time.
The need to confirm the ongoing suitability of each individual net is hugely important to ensuring that any safety net solution that we provide will perform as expected, and in a fully compliant manner.
Each net needs to be tested annually to ensure that it remains fit for purpose, otherwise it needs to be withdrawn from service.
So, the challenge is – how do we track every single net that we have to ensure that it is tested at the right time every year to ensure ongoing compliance of our safety fall arrest systems? The answer is we use a cloud-based asset tracking software provided by Go Codes Asset Management out of USA.
Each net has an individual, unique ID number. By attaching a Go Codes ID tag to every net, each containing a unique QR barcode on it, Go Codes software is able to provide a globally unique digital ID for each net that ensures complete traceability.
Our Safety fall arrest system is fit for purpose
Our riggers are able to simply scan the Go Codes ID tag on the net with their smart phones and receive real time information on the status of the net to confirm when it is next due for testing. This means that prior to installation of a safety net on any project, by scanning the ID tag we are able to determine the compliance of each and every single net. If the net requires testing, a mesh is removed and sent to our test house and the net remains out of service until such time as the test results confirm that either the net remains fit for purpose, or it is to be permanently removed from service. In following this procedure we ensure that the safety fall arrest system we provide is fit for purpose, and that ongoing compliance of our safety net solution is assured.
The Go Codes system also affords us the ability to monitor the location of all of our nets via the GPS tracking capability of the ID tag.
We have found that by using this asset management software system we are able to manage the compliance of our nets and ensure that our customers can rest assured that they are getting a safety net installation that is fit for purpose every time.
Check out Go Codes on www.gocodes.com