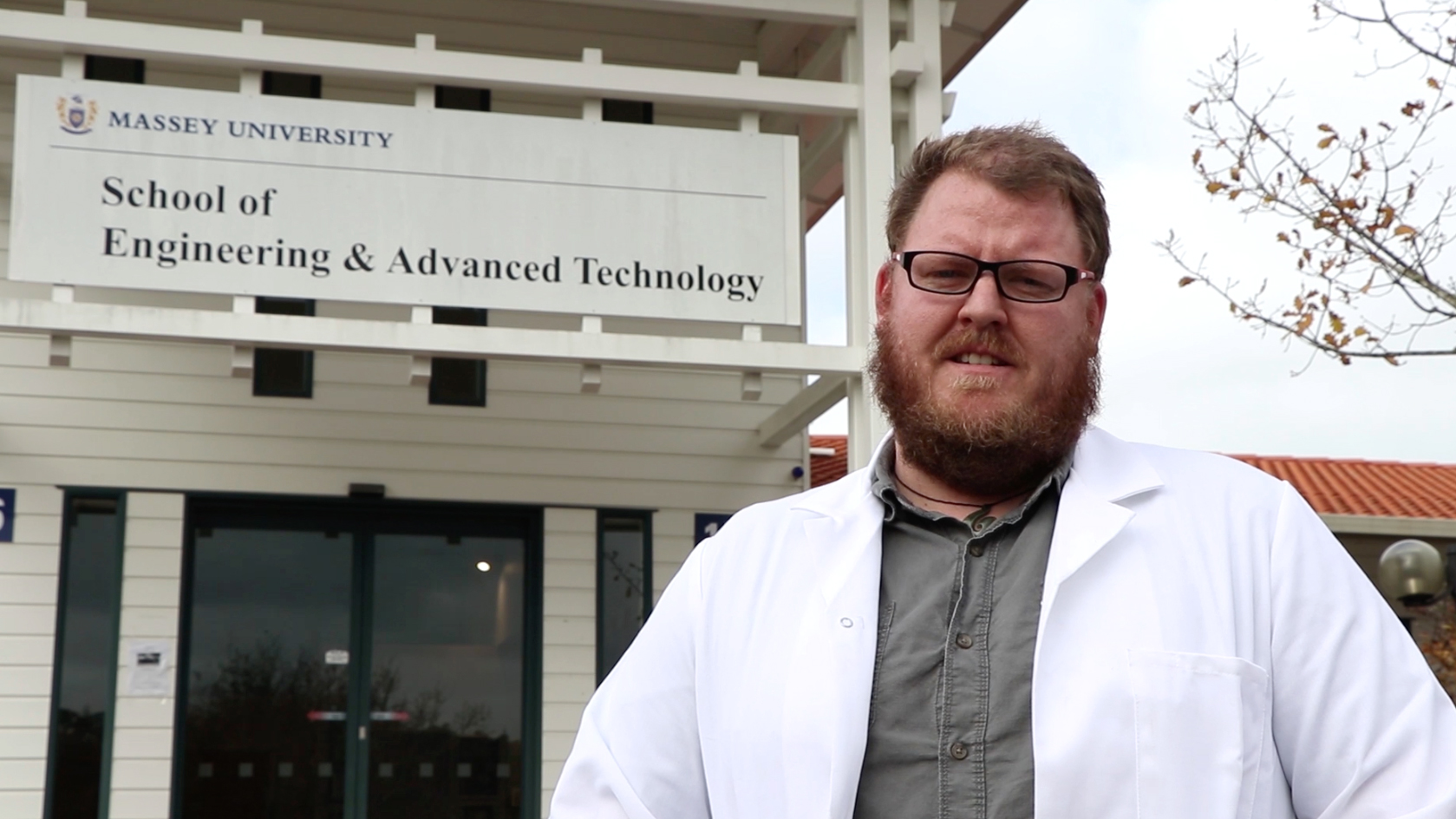 Safety Nets Teams up with Massey University
It may come as a surprise to some that there has never been a formal , fully engineered system certified for the use of safety nets as primary means of fall protection on residential construction projects where net areas are less than 35 sq.m. in area  anywhere in the world.
The team at Safety Nets NZ was the pioneer for the development of the system that is widely, and successfully, used throughout the country today and the compliance parameters that we have developed in relation to the installation of safety nets on residential projects have been developed through our own rigorous in house testing. We know our system works because we have tested it extensively.
However, as we continue to seek to lead the way regards the development and use of safety net systems, we have decided that we need to establish a fully engineered and independently certified solution that identifies Best Practice Guidelines to ensure that our standards of installation etc… are maintained and indeed raised throughout the country.
To achieve this aim, we realize we need to work with recognized, respected and independent experts and with this in mind,  alongside Fall Pac NZ Limited,  we have established a working relationship with the guys from the School of Engineering and Advanced Technology at Massey University in Albany.
The aim of the alliance with Massey is to formally develop a set of Best Practice Guidelines for the use of safety nets on sites residential construction sites, and when this analysis is complete we will be the only company in the country, and possibly even the world, that has gone to this extent to prove the performance of nets in the particular circumstances that are unique to residential construction projects in NZ.
We have had a purpose built testing rig constructed on the campus in Albany. The rig enables us to drop varying loads from varying heights,  into safety nets.  The nets, brackets, border ropes etc… are fitted with load cells that record forces on these key elements of not just the net system, but also the falling body itself. There is a video on the home page that shows the rig set up, and an indicative test.
We will be carrying out a multitude of tests, under varying conditions and be assessing different installation parameters i.e varying load drop height and weight, varying bracket centres, varying net sizes, varying points where the load strikes the net, testing nets of different ages, testing repaired nets etc…. All testing will be undertaken by the team at Massey,  with the results being collated to ultimately develop a set of confirmed parameters for the safe use of safety nets on residential construction sites. Once these guidelines are established, every party that installs or requires the use of safety nets will have base parameters that they can check to ensure that safety nets have been installed in a fully compliant manner.
Once again Safety Nets NZ leads the way in the ongoing development and continual improvement of the use of safety net systems on construction sites throughout the country, so if you need any help with your upcoming project, just contact me on craig@safetynetsnz.co.nz or (021) 782 583 at any time to see how we can help you make use of what will be the only fully engineered and independently certified safety net fall arrest system for residential construction sites in the country.
Until next time
Best regards
Craig J Daly
GENERAL MANAGER
craig@safetynetsnz.co.nz
021 782 583
SAFETY NETS NZ LIMITED
PO Box 305 206, Triton Plaza, Mairangi Bay
FREEPHONE: 0800 NETSNZ (638 769)
Telephone: (09) 478 9047