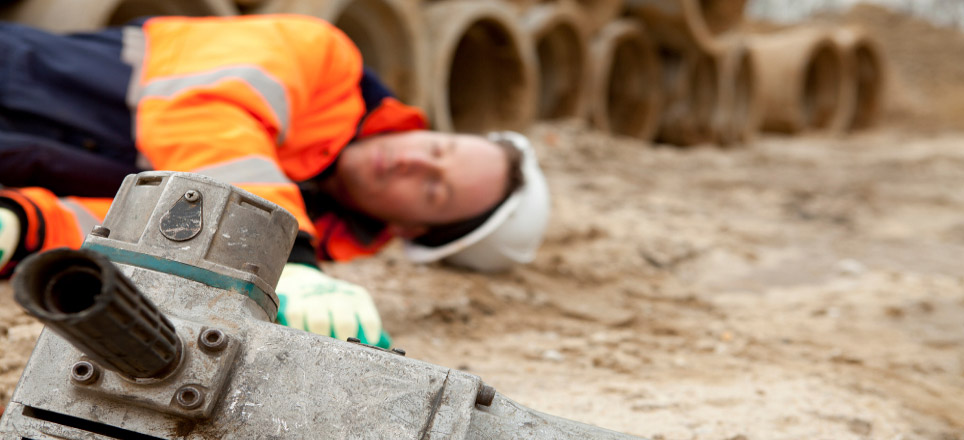 Not all fall arrest protection systems are created equal!
A recent court case has highlighted yet again the importance of not only installing fall protection equipment, but also ensuring the right equipment is used.
CMP Construction Ltd was fined $30,000 and ordered to pay reparation of $10,000 in September 2015 after an employee of a sub-contractor fell from a height of five metres. 
Mohammad Ouzoun suffered multiple fractures and significant head injuries after the fall, in August 2013, and suffers ongoing medical effects including headaches and amnesia. 
Mr Ouzoun  was installing the supporting frame for the roof of a new retirement home in Albany when he stepped on a piece of timber that had yet to be fixed down, causing him to fall 5 metres onto the floor below.  Fall protection equipment, including mobile scaffold, a scissor lifts and thirty "fall arrest" bean bags were available at the site, but was not being used.
CMP Construction was convicted in the North Shore District Court and sentenced under section
18 and 50 of the Health and Safety in Employment Act for failing to take all practicable steps  to ensure Mr Ouzoun was not harmed at work.  WorkSafe New Zealand Programme Manager Construction and Manufacturing Marcus Nalter said "CMP Construction should have ensured that the fall protection equipment that was provided was used" 
"CMP Construction had verbally advised Mr Ouzoun's employer  that the scissor lift and bean bags should be used while work was being done on the upper area of the roof trusses" he says. "But it did not ensure that the sub-contractor's fall protection controls were properly documented or that the risk analysis for the task was reviewed, updated and followed". 
This highlights the difficulty of ensuring safe working practices when the reliance is placed on the builder to provide full protection . 
Safety Nets NZ Ltd  solves this potential problem by taking the onus off the builder. We take full responsibility for providing a suitable, and compliant, fall protection system. The builder does not need to be distracted from his everyday works by having to move fall bags around the site to suit localised work areas.
As Mr Nalter from Worksafe New Zealand went on to say , "Falls from height are one of the most common causes of serious injuries in construction and there is simply no excuse for construction companies not to ensure there is a proper plan in place to minimise the risk of falls"
In our view, a "proper plan' must involve the establishment of a compliant fall protection system that is certified as fit for purpose upon completion of installation. We at Safety Nets NZ Limited provide such a plan, leaving the builder free to concentrate on what he does best. 
Thanks once again for your ongoing support
With best regards
Craig Daly
General Manager
craig@safetynetsnz.co.nz
021 782 583
SAFETY NETS NZ LIMITED
PO Box 305 206, Triton Plaza, Mairangi Bay
FREEPHONE: 0800 NETSNZ (638 769)
Telephone: (09) 478 9047