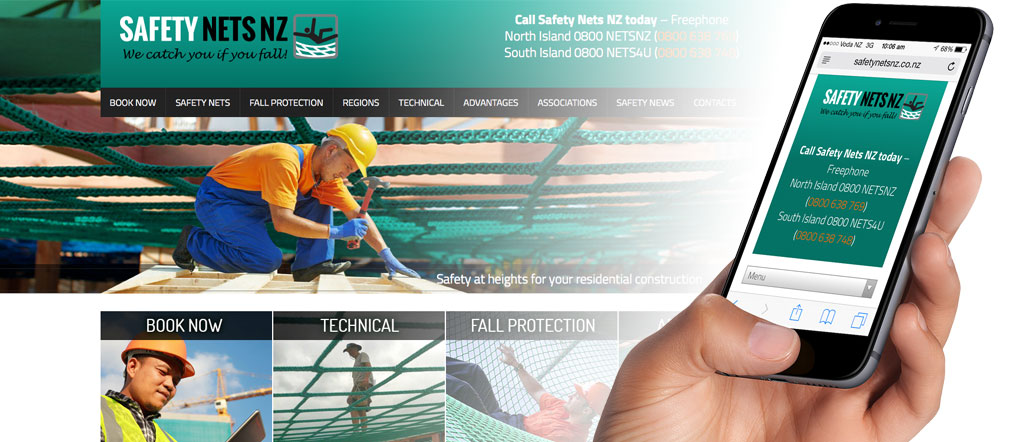 NZ Safety Show – Product V Service
As many of you will know, Safety Nets NZ  had a stand at the recent NZ Safety Show at the ASB Showgrounds in Auckland.
To those of you who came up to say hello, thank you very much for making the effort and catching up with us.
The NZ Safety Show gave us an opportunity to speak with lots of people , from all sectors of the construction industry, and we enjoyed having the opportunity to inform and educate regards the merits of the safety net fall arrest system.
It was very interesting to hear the comments received from people who were considering using a fall arrest system but , for a variety of reasons had to date not had the need to, with regards to alternative products and systems that are out there.
Over the course of the 3 days of the show, a constant theme developed regards the use of say air bags or even the more solid membrane type systems that are being offered in the market. Without exception, when the benefits of safety nets were explained, people identified several problems/disadvantages associated with the use of these other alternative systems:
The air bags get in the way
The bags just get dropped off at our site and we have to install them
We have to move the bags around the property to suit where we are working
We have to remove them when we don't need them any more and stack them up ready for collection
It takes time for us to establish the bags in position
There is a hidden cost of our time associated with establishing the bags
It distracts us from what we want to be doing i.e. building
We have to install the membrane system, which takes time and adds cost
We can't see through the membrane when it is installed
We can't pass things through the membrane when it is installed
The membrane traps waste materials, rain water etc…
We have to cut out the membrane when no longer required and throw it away.
With both systems we are assuming responsibility for the integrity of the safety system employed
It reinforced to me that Safety Nets NZ are not simply offering a product, but a complete SERVICE.
We supply, install as required, certify and handover the system and then remove upon completion of your works. You don't have to worry about anything as we take care of the whole process, leaving you free to continue with what you are good at, actually building .
At Safety Nets NZ we concentrate on providing the best, most cost effective and efficient SERVICE that we possibly can. Just leave it to us take all the hassle and risk out of satisfying legislative requirements regards the provision of fall through protection on your construction sites.
Until next time, take care
With best regards
Craig J Daly
craig@safetynetsnz.co.nz
021 782 583
SAFETY NETS NZ LIMITED
PO Box 305 206, Triton Plaza, Mairangi Bay
FREEPHONE: 0800 NETSNZ (638 769)
Telephone: (09) 478 9047